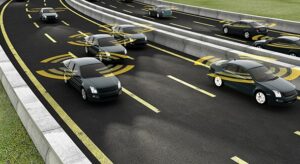 Driver assistance technologies have improved the safety of vehicles. Studies show that these new technologies reduce traffic accidents, saving thousands of lives a year. In 2019, there were 36,096 people killed in motor vehicle crashes, many of which were linked to human error. If you're looking for a new car, consider purchasing one with a driver assistance technology. In this article, we'll talk about how these systems will improve your driving experience.
ADAS is an advanced driver-assistance system. These systems use multiple data inputs to help the driver make informed decisions. Automotive imaging includes a series of high-quality cameras and sensors to mimic human vision. These cameras provide 360-degree coverage and 3D object resolution. LiDAR adds more sensors and transforms outputs into 3D. This type of system is especially useful for recognizing moving objects and avoiding collisions with them.
ADAS features a wide range of functions. The latest vehicles come with a head-up display and a tablet-like infotainment head unit. The head-up display displays real-time vehicle information on the windshield to reduce distraction and speed. In addition to providing information about weather conditions and navigation, this system can also control multimedia settings and the music player. A new feature is voice recognition, a feature that lets you speak your desired command in natural language to a computer.
ADAS also has a voice-activated assistant, which can detect when a vehicle is facing an obstacle or other object. The assistant uses the occupant's own voice to make decisions. The system can even recognize whether or not a person is speaking to it or not. The new systems are often built into the original design of the vehicle, and are upgraded as the vehicle evolves. While these new systems can add additional safety features to a vehicle, it is important to remember that ADAS is still a growing technology.
The latest ADAS features include the use of a human-machine interface to detect objects. ADAS is a critical part of modern vehicles. While ADAS is a vital safety feature, it can also improve a driver's ability to navigate a vehicle. For example, an ADAS system can monitor and analyze a pedestrian's movements. Adaptive driver assistance helps a distracted driver make a safe decision.
The latest ADAS systems are integrated into most new vehicles. The ADAS also helps prevent a driver from accidentally crashing into a pedestrian. These systems are crucial for the safety of a vehicle. Some new braking systems can be disabled, and this can result in a crash. As a result, drivers will need to take control of their cars. As long as they don't run into obstacles, ADAS can prevent a collision from occurring.
The new driver assistance systems are designed to enhance safety in vehicles. They use a human-machine interface to monitor traffic conditions and react to dangerous situations. Some of these systems are standard on certain vehicles, while others are optional. These systems are available in a variety of styles, including hybrids. Some are even available as aftermarket options for drivers who don't want to wait until they have purchased their car to buy them. A good way to learn more about the new technologies is to explore the company's website.
As the technology improves, new systems on vehicles must also have a high-quality on-board computer. The ADAS includes a telematics control unit, which is similar to a transmission control unit. The telematics control unit monitors the updates of a vehicle and connects it to a cellular network or cloud services. This means that a technician should be able to see moving objects in the road and report any possible hazards.
The new age infotainment systems can support multimedia content. Some of these systems can stream content from a smartphone. Bluetooth connectivity also enables advanced features such as parking assistance and navigation. Unlike before, the in-vehicle technology can be installed in the car without the driver's knowledge. There are many advantages to these new systems on vehicles. The latest technologies are based on the latest research and are designed to make our driving experience safer.