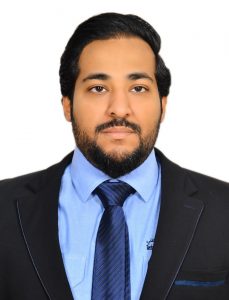 Discover many tips and tricks from the automotive world in this section: auto insurance, getting rid of an end-of-life vehicle, buying a vehicle from an agent, useful smartphone applications in the car, new version manuals digital… We offer a selection of tips to make your life easier with your car, from purchase to sale, including daily use for your travels.
In an ocean of information on the internet, you must find a way to make your automotive content stand out to attract and woo potential customers.
Already all marketers, automotive or not, are convinced that "content is king"; But not everyone knows how to take advantage of it to convert visitors into prospects and them into customers.
Like everything worthwhile, it's not easy to make a potential car buyer decide to visit your website, consume your content, and be driven to make a purchase decision. But it is not impossible either.
Here we share nine tips that will help you make your automotive content not only seductive, but also compelling for your potential customers.
Golden keys
1. Be original
You will agree that the automotive industry is a highly competitive sector, and almost all players offer, basically, the same thing: a vehicle and good customer service. Even many automobiles share technological advances. What are you going to publish that makes your dealer, your brand and your models stand out?
The difference is in originality and credibility. Make sure you become an authority in your field and offer well-supported content and, above all, well presented. Take care of the text, the design and the visual aspect.
2. Earn the trust of prospects and customers
A bit in the same vein as the previous tip, if you support your content with reliable data and information, visitors will trust you.
But you can also support your reliability by recommending prominent people in your city and other satisfied customers.
3. Take your competitors as a reference point
If you analyze what other auto dealerships are doing on the internet and on social media, you will have a guide to what potential customers like, or not like.
Taking the good is not copying; it is having a base from which to improve. Avoiding the bad will save you money and effort.
4. Arouse the curiosity of prospects
It is just as important to have a good headline or good copy on social networks that arouses the interest of the prospect and leads them to your website, as it is to satisfy that curiosity.
Make sure your content isn't just a good hook, and delivers on what your headline promises. Otherwise you will not have a high lead rate, but a rebound rate.
5. Tell a story
The content that users remember the most is that which appeals to their emotions. Writing content for your website is like writing a story: it must attract attention from the first line, weave the information with an emotional story and culminate with an ending that propels them to action (clicking a button, for example).
6. Focus the content on the customer
This must be recognized in him. The solution you offer must respond to the needs or problems they have, and those will be the triggers for their emotions. Do you see how it is binding?
7. Include attractive elements
By this we mean the visual part that will dress your text. Break the monotony of a word page with photos, infographic, gifs, and videos.
8. Keep your content simple
At this point you should consider both the complexity of the text and the language. It also makes reading easier with featured phrases, captions, and bullets.
9. Other marketers are your allies
Maintaining good relationships with marketers in your niche is a good idea, as they can drive traffic to your dealership. Just be subtle. Do not ask for favors, rather spend time doing them so that they will pay you back later.
Attracting potential car buyers is no different from appealing to other types of consumers. Emotions are the main trigger for interest and loyalty. Just learn how to effectively wake them up so you don't lose their interest as you steer them toward the purchase decision.
A responsive, clear, and conversion-focused website is key
Create or update your website with content as complete, eye-catching, clear and friendly as possible. For this, you must rely on a team of professionals. Pay special attention to these recommendations:
If a potential client accesses your page and finds an impediment to get the information that interests them, it is very possible that they despair and prefer to look for another option. Put everything within reach of your visitors.
Do not skimp on available information, but at the same time link this information with different links that invite the client to visit your agency, for example, one where they can register to take their driving test, another where they can request a quote online, etc.
Filter the characteristics that the client is looking for and based on that offer him other options. For example, if the customer is looking for X car but his budget range is lower than that of the model of interest, he links his search to other models that fall within his budget.
Personalize your page as much as possible and make the client feel that he is receiving all the information that he would have personally requested, convince him digitally so that his visit is assured.
Never forget that it is essential to make sure that you have optimal functionality on all types of screens.
Likewise, you can draw up a whole content strategy to seduce with inbound marketing techniques those clients who were not necessarily looking for you, but who may be interested in the topics that are in your domain.
Three basic and highly effective ways to increase sales and visits to your car agency by digital means, in addition to being economical and generating a long-term relationship with your current and potential clients.
Source: thriveglobal