In this article, we will discuss the new model of BMW series, its new features include the all-electric iX3 "Impressive", the 5 Series Touring 530d and the super hot M2 CS with 450 PS and a lot of carbon! If you are interested in our little glimpse behind the scenes – take a look now!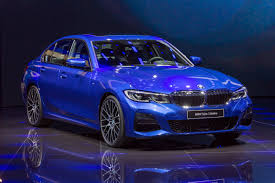 Technical data BMW iX3:
Socket: 30 hours
AC to 11 kW: In 7.5 to 100 percent
DC to 150 kW: In 34 minutes from 0-80%
The drive is the fifth generation of the in-house electric drive. The 2.2-ton rear-wheel drive car delivers 286 hp and 400 Nm maximum torque. It accelerates to 100 km / h in 6.8 seconds and can go up to 180 km / h. The consumption is between 18.5 and 19.5 kWh (according to WLTP). For comparison: an equally powerful X3 30d xDrive accelerates to 100 in 5.7 seconds and has a top speed of 245 km / h.
TECHNICAL DATA – BMW iX3 "Impressive":
BMW # iX3 #Impressive
Motor: Electric
Power: 210 kW / 286 PS
Torque: 400 Nm
Transmission: Rear wheel
Acceleration: 6.8 sec- 0-100 km / h
Top speed: 180 km / h
Luggage compartment: 510 – 1,560 liters
Battery capacity : 80 kWh gross / 74 kWh net
Power consumption: 18.5 kWh / 100 km
Charging capacity up to 11kW AC and up to 150 kWh DC
Basic model price: 66,300 euros including 19% VAT
Test car price: unknown
Competitor / competition: Audi e-tron, Jaguar i-Pace, Tesla Model X, Opel Mokka-e, Mercedes EQC
Technical data 5 Series Touring:
Power: 286 PS
Consumption according to WLTP: 5.1 liters
Acceleration: 5.6 seconds to 100 max.torque
Drive: 8-speed steptronic
48 volt electrical system
Top speed: 250 vMax
A step into the future:
Introduction of 48-volt mild hybrid technology for all four- and six-cylinder engines
More spontaneous response and more efficiency thanks to the 48-volt starter generator with an additional output of 8 kW / 11 hp for support and relief of the internal combustion engine.
Other engine variants:
Plug in hybrid:
530e: 184 PS
530 e xDrive
Petrol:
520i: 184 hp
530i: 252 hp
520i xDrive
540i xDrive 333 hp
Diesel:
520d: 190 HP
520dx Drive
530d: 286 HP
530dx Drive
540d: 340 HP
Technical data – 2021 BMW 4 Series M440i xDrive Coupé (G22):
Displacement: 2998 cm³
Cylinders: 6 in line
MHEV: 48V mild hybrid technology – uses starter motor as e-booster
Electric motor: 8 kW (11 PS)
Emission class: Euro6d Output
: 275 kW (374 PS) at 5500-6500 rpm
Torque: 500 nm at 1900-5000 rpm
Transmission: automatic transmission 8-speed Steptronic Top
speed: 250 km / h
Acceleration 0-100 km / h: 4.5 s
Empty weight: 1815 kg
Perm. Total weight: 2245 kg
Consumption (WLTP): 7.0 liters / 100 km
Competitors: Mercedes C-Class Coupé, Audi A5
Price from: 65,213 Euros (80,000 USD)