Background
Most recently, KM77 put the Audi A3 Sportback 2020 through its paces. On the first try, the driver entered the cones at 75 km / h (46 mph), a little less than the 77 km / h (47.8 mph) it took to pass the test. Nevertheless, the A3 Sportback understeer massively and got a number of pins out. At a speed reduced to 72 km / h, the driver was able to drive the A3 Sportback through the track without a cone.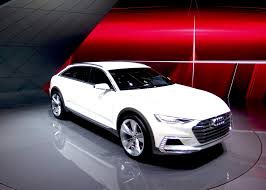 Current Scenario
The current A3 Sportback series has recently been updated with the introduction of a new plug-in hybrid variant 40 TSFI e. It uses a 1.4 liter TFSI engine with an output of 148 hp and 250 Nm (185 lb-ft) of torque coupled to an electric motor that produces an additional 107 hp and a torque of 330 Nm ( 243 lb-ft).
Transmission
Power is transmitted to the front wheels via a six-speed S tronic transmission, with which the car can reach 100 km / h in 7.6 seconds and reach a top speed of 227 km / h.